Max Performance

For Your WordPress Website

Want to increase sales? Want a better visitor experience? Then get your site to load faster.
People like fast sites. Google rewards fast sites. If your site is slow to load, it's time to ACT!
Why does it matter? Most people today are searching for you on mobile devices, and over 50% of them will leave if your site takes longer than three seconds to load.
How fast is your site? Test it NOW and see how well it performs
We'll give you an insight into how long your website takes to load and what sort of experience your visitors are really getting!
And, in terms of security, we'll also check your site for known malware, viruses, blacklisting status, website errors, out of date software, and any malicious code.
Once the scan is complete we'll email you a detailed Audit Report.
_______________________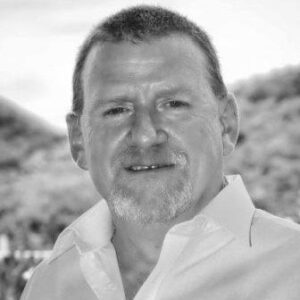 I've trusted these guys to look after my websites for over 20 years!  They consistently resolve any problems quickly and efficiently, and keep everything running smoothly. They provide flexible and highly responsive services that are often innovative and always reflect a keen understanding of what it is I'm trying to achieve. You couldn't ask for a better team to support your business.
_______________________

web

max

365 Performance
Here's just some of what a webmax365 Performance Plan will do for you.
We've got all your bases covered – from speed and up-time monitoring, to core security, code, theme and plugin updates. We even include maintenance of your eCommerce sites at no extra cost!
Security and optimising the true performance of your website are critical to the success of your business. With secure off-site backups and monthly reporting, you'll always know where you're at.
Uptime Monitoring: Making sure your site is online 24/7, without problems and running fast!
Enhanced Mobile Experience: Fully responsive on mobile devices and all major browsers.
Image Optimisation: Increase page load speed by optimising images without losing quality.
File Compression: Smaller website files means quicker load times and better search results.

Lazy Loading: Increase speed by loading images and videos only when needed.
Monitoring DNS: Check for changes that could see your site go offline.
Optimised Database: Cleaning your database will keep your site running at top speed.
Monthly Reporting: Eliminate the guesswork. Know what's happening to your site.
…and more
Free Website Audit
---
Here are a few questions we're often asked about performance. Check out the full list.
Performance
Do you offer a 30-Day Money Back Guarantee?
__________________ Yes, each of our Security and Performance Plans comes with a full 100%, 30-Day Money Back Guarantee. If, for any reason, you don't feel our services meet your expectations we'll happily refund your initial payment.
Can I cancel at any time?
__________________
Yes, you aren't locked in to any contracts or other "fine print" – you're free to cancel your webmax365 account at any time.
As your payments are made in advance of service, this will take effect at the expiry of your current billing cycle. The exception is during the first 30 days – if, for any reason, you feel you're not getting real value from our services, we'll also fully refund your initial payment.
We'll hate to see you go, but simply send us an email at support@webmax365.com.au.
But Wait, Can't I do it Myself?
__________________
Sure, you can. But the real question is, SHOULD you?
Are you a website engineer or, like us, specialists in delivering maximum security and maximum performance for your website? No… so what makes you think this would be a good investment of your time and skills?
How much new business could you generate doing what you do best – running your business – while we do what we do best, keeping you online 24/7, without problems, without interruptions, and looking fantastic!
Get an in depth comparison of DIY versus Professional Support.
Can I change plans?
__________________
Yes, of course you can!
You can change plans at any time, by either upgrading or reducing your cover. Simply send us an email at support@webmax365.com.au and we'll make it happen. A pro-rata adjustment to your monthly payment will be reflected in your next billing cycle.
How often do you run malware scans?
__________________
Your site is monitored 24/7 for malware and other malicious threats.
How often do you backup my website?
__________________
All webmax365 Plans include a secure, off-site backup of your site to the Amazon S3 system. Depending on the plan you select, backups will happen either every night or once a week.
If you need a backup restored, just send us an email and we'll take care of that for you.
How often do you check for up-time?
__________________
If included in your Plan, our up-time bot checks your website every 5 minutes. If it goes off-line, we are notified immediately and will investigate. However, with an up-time rate for our hosting system of 99.99%, downtime is a very rare occurrence.
What happens if my website goes down, is hacked or breaks?
__________________
Our entire focus is on preventative care to provide Maximum Security and Maximum Performance. However, we can't guarantee your website will never be hacked or taken off-line.
Should this happen, your site can be quickly restored using the latest backup.
What is a S&P Report?
__________________
Every month, we send you a Security and Performance (S&P) Report. It contains detailed information about your website traffic, the updates we've installed, security data, and so much more.
How does Business Strategy Support work?
__________________
Business Strategy Support gives you the opportunity to 'pick our collective brains' on ways to improve your business and accelerate successful growth.
If your Plan includes Business Strategy Support, there are several ways we can make this happen. Email is a simple and effective form of communication and yields a fast response. However, phone or video calls are a great way to brainstorm ideas and solutions.
This time can also be used to finalise small updates or deliver the latest training to you and your team.
Bonus!
__________________
All webmax365 Plans include unrestricted access to 100+ WordPress how-to Video User Tutorials in your dashboard, valued at over $400. These will help you manage your content, eCommerce site and website SEO.