Header - Partner Program

For Your WordPress Website

You've invested a lot of time and money in building your website. Now you need to protect it!
It doesn't matter who you are, what type of business you operate, or how big or small it is, your website is under attack everyday.
Just because you can't see it, doesn't mean it isn't happening. Just because you haven't experienced it, doesn't mean you wont.
And it only takes one successful attack to potentially kill your business!
Test your site and see how well it performs
We'll check your site for known malware, viruses, blacklisting status, website errors, out of date software, and any malicious code.
We'll also give you an insight into how fast your website loads!
Once the scan is complete we'll email you a detailed Audit Report.
_______________________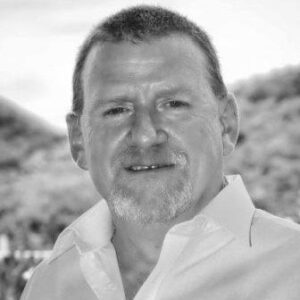 I've trusted these guys to look after my websites for over 20 years!  They consistently resolve any problems quickly and efficiently, and keep everything running smoothly. They provide flexible and highly responsive services that are often innovative and always reflect a keen understanding of what it is I'm trying to achieve. You couldn't ask for a better team to support your business.
_______________________
web

max

365 Security
Here's just some of what a webmax365 Security Plan will do for you.
We've got all your bases covered – core security, code, theme and plugin updates, secure off-site backups, up-time monitoring and monthly reporting. We even include maintenance of your eCommerce sites at no extra cost!
Security is critical, and so is optimising the true performance of your site. So, you'll also get enhanced page speed and vulnerability detection.
Software Updates: Website code, themes and plugins are always up to date and verified.
Secure Backups: Everything backed up off-site in the cloud. Simple, 1-click restore!
Customised Security: From modified login and file permissions through to two-factor authentication.
Malware Scan: Finds the malware and removes it.
Database Protection: Your database is secured to keep out flawed content.
Intelligent Blocking: Exclude and lock out unwanted traffic.
SSL Certificate: All data is encrypted for user protection.
Real-Time Monitoring: Quick response to issues so security can be tightened.
Brute Force Protection: Strong systems will prevent anyone from forcing their way in.
Firewall Installation: Keep the bad guys and suspicious traffic on the "outside".
Monthly Reporting: Eliminate the guesswork. Know what's happening to your site.

…and more
Free Website Audit
---
Here are a few questions we're often asked about security. Check out the full list here.
Security
Do you offer a 30-Day Money Back Guarantee?
__________________ Yes, each of our Security and Performance Plans comes with a full 100%, 30-Day Money Back Guarantee. If, for any reason, you don't feel our services meet your expectations we'll happily refund your initial payment.
But Wait, Can't I do it Myself?
__________________
Sure, you can. But the real question is, SHOULD you?
Are you a website engineer or, like us, specialists in delivering maximum security and maximum performance for your website? No… so what makes you think this would be a good investment of your time and skills?
How much new business could you generate doing what you do best – running your business – while we do what we do best, keeping you online 24/7, without problems, without interruptions, and looking fantastic!
Get an in depth comparison of DIY versus Professional Support.
Why would hackers target me, my website isn't popular?
__________________
No website is too small or too unknown to be hacked. 43% of all cyberattacks target small business! An average small to medium business website is attacked over 60 times every day.
In addition, a low-profile website is a nice playground for hackers to try out new tools and techniques. Hackers will often use automated tools to find vulnerable websites and won't discriminate when it comes to the size or nature of their target.
Web applications, even if they're not targets themselves, will also be of interest to attackers. Web applications with sloppy security are easy pickings.
Also, while you might not operate an eCommerce business with payment information etc., there are still plenty of other assets, data and resources a cybercriminal would love to get their hands on. These include:
Drive By Attacks: Your site is used as a "launch pad" – someone visits your website and software is maliciously installed on their computer which then gives the hacker access to that device. Your site, in itself, is of no interest beyond its ability to be the vehicle that installs malicious software onto other computers.
Email addresses: The email list you've worked so hard to build could be a target for phishers and scammers.
Your website's traffic: A type of malware called a redirect can automatically send visitors from your site to a malicious website.
Your keyword rankings: Google uses keywords and links in your site to tell it where to rank you in search results. "SEO Spam" is a type of attack that injects spammy keywords and links into your site and forces it to show up in results for the unrelated keywords, while preventing you from displaying in searches for terms actually related to your business.
Your visitors' attention: Defacements, a type of attack that vandalizes your site, are often executed with the intent to push a political or religious agenda.
Also, keep in mind that you might have to rebuild some or all of your website from scratch if you don't have a clean, recent backup to restore from.
Read this POST for more information.
Doesn't my hosting provider protect my site?
What kind of updates are there?
__________________
Updates can apply to the core WordPress installation, to plugins or the themes you have installed.
Before we process these updates, we review and test them to reduce the chance of potential security and incompatibility problems with your website.
Why do you process plugin and theme updates weekly and not daily?
__________________
Every day we check to see if any updates are available for your website. However, we usually process these once a week. There are several reasons for this. Sometimes plugin updates are released with bugs. Holding off on updates allows the plugin developer to resolve these bugs before we add them to your WordPress site.
Also, batching updates together means a more effective manual review. This, in turn, significantly reduces the likelihood that these changes will break your website.
Wherever possible, we do these updates at "off-peak" times when most websites receive less traffic. This creates a safer environment and minimises issues for your visitors.
Won't I notice the malware on my website?
__________________
When you think of a compromised website, you might picture a site that has had its appearance changed, perhaps with a shocking political or ideological message. This type of attack is called a defacement, and since it's easy to spot, it's commonly associated with compromised websites.
They are indeed common, making up around 18% of malware files. Other symptoms include:
Spammy links appearing on your site
New pages or files created on the site without your knowledge
URLs on your site redirecting to other malicious websites
However, recent data shows that cybercriminals prefer types of malware that discreetly enter a site and stay hidden. Depending on the type of malware, your website might be infected and you may not realise it. A common and stealthy type of malware is a backdoor, which can be used by cybercriminals to enter and re-enter your website at any time. In 2018, 44% of infected sites were found to have at least one backdoor file.
Cybercriminals are generally more successful if their attacks go unnoticed, so they often work under the radar to take advantage of your website's vulnerabilities. Once they secretly enter your website, they can access your data, steal traffic, deploy phishing schemes, and more.
Don't search engines tell me when I have malware?
__________________
While search engines do flag some websites for being unsafe, they only flag 17% of websites infected with malware. That means search engines don't provide any warning to the other 83%.
A search engine only finds malware on sites as fast as it crawls them. How often a search engine crawls a site depends on a variety of factors, which means it could be hours, days or weeks before your site is crawled and an infection is found. By the time Google alerts you, the damage has already been done!
If detected, do you remove malware from my website?
__________________
Yes! If you're on the Performance Plan and malware is detected or a hacker or other intruder does get past our extensive front-line protections, we'll take care of it.
We're confident the chances of them breaching our systems are incredibly small, but we'll take responsibility for cleaning up their mess if they do.
How often do you backup my website?
__________________
All webmax365 Plans include a secure, off-site backup of your site to the Amazon S3 system. Depending on the plan you select, backups will happen either every night or once a week.
If you need a backup restored, just send us an email and we'll take care of that for you.
What happens if my website goes down, is hacked or breaks?
__________________
Our entire focus is on preventative care to provide Maximum Security and Maximum Performance. However, we can't guarantee your website will never be hacked or taken off-line.
Should this happen, your site can be quickly restored using the latest backup.
What is a S&P Report?
__________________
Every month, we send you a Security and Performance (S&P) Report. It contains detailed information about your website traffic, the updates we've installed, security data, and so much more.
Bonus!
__________________
All webmax365 Plans include unrestricted access to 100+ WordPress how-to Video User Tutorials in your dashboard, valued at over $400. These will help you manage your content, eCommerce site and website SEO.